WordPress theme and plugin prices in 2023
In 2023, I keep on monitoring WordPress theme and plugin prices.
It results in two separate documents containing plugin prices and theme prices. These documents contain full pricing of the most popular themes and plugins including different license types.
I have analyzed the latest changes, patterns, and trends related to pricing themes and plugins - this is what I found.
My name is Raitis Sevelis and I am a product manager at Indystack. I have been around WordPress for 10 years. As a side project, I run a community for WordPress business owners.
Themes follow the white rabbit (plugins) 🐰
Plugins were always considered to have more licensing options. Single license, annual vs lifetime, multisite license plans, etc.
Today, we see theme businesses catching up with plugins by offering customers a bigger choice. The data shows that 22% of all popular themes have introduced new license plans.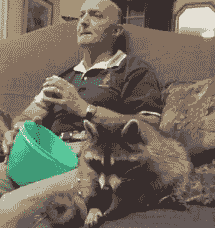 The new pricing strategy of theme authors is now to satisfy both - annual and lifetime buyers. Of course, raising prices for either annual or lifetime plans along the way.
What is easy to spot is that pricing plans are built in a very similar manner. No surprises there as all businesses are looking at their competitors and adjusting to the market realities (and opportunities).
Same same but different 👯
How to earn more without raising prices? Giving less for the same price.
Around 4% (3.8%) of themes and plugins have reduced the number of licenses they provide under multisite license tiers. The most popular decreases are limiting 5-site licenses to 3-site licenses and introducing limits for unlimited licenses.
As a buyer, you will need to read carefully as it is easy to miss if you are a returning customer. At the same time, these changes will affect fewer people than raising the prices of all plans.
The fat size of WordPress 🍔
While there is no massive trend to raise prices, there are several serious price increases for higher-tier licenses.
The largest price increase happened in the backup, security, and membership categories. The categories that were priced higher historically.
Several key players have increased the price for their multisite and lifetime license plans from 28% to even 80%.
Taking into account that we talk about licenses priced 100+ dollars, the increase result in agencies emptying their pockets.
Month-to-Month revenue 📅
Themes and plugins are entering the hosting realm - monthly plans.
In 2023, the number of monthly offerings for plugins has grown by 50% and the trend will continue.
Why do we have monthly prices? Monthly prices are more attractive for clients looking for initial savings. As for the business owners, plugin authors will earn more since monthly plans are priced higher. Also, plugin authors are looking for new business opportunities to expand their marketing and sales reach.
Partnering with hosting companies is one way and may result in monthly income. Elementor has gone into hosting a while ago with monthly plans available. Visual Composer and WPBakery partnered with Indystack to offer monthly plans. Several other players from themes and plugins are in talks to do the same.
It seems we will have more monthly plans coming.
"We are loyal to Envato till the end" 🏪
While the prices keep rising for themes and plugins outside marketplaces, Envato prices are steady. Only 3% of the most popular authors raised their price for themes and plugins by $1.
These may be good news for customers who rely on themes and plugins available there. Things are not that cheerful on the other side of the forest or canyon. The overall popularity of Envato is declining - the sales are plunging as well.
While many authors left Envato, there are many who stay and keep their prices at the same level despite higher costs and inflation.
As an author on Envato, you compete inside and outside the marketplace. Plus, you are restricted by Envato in terms of license types.
Envato is still a single-site license marketplace with lifetime licenses which does not give you many options to operate with. While businesses outside Envato introduce new plans, the theme and plugin authors on Envato follow whenever the road will lead them.
Conclusions
I think every report generated ends up with me saying that things are getting more expensive.
This one won't be an exception. We will be spending more on WordPress themes and plugins which means website services will get more expensive to cover all costs.
The popularity of lifetime deals is a good thing for customers since it can give you a way to save in the future. I doubt that prices will go down and you may pay for licenses even more.
Monthly plans look promising as they may help businesses to create new revenue streams. For the customers, they move them closer towards all-in-one solutions.
You may also consider supporting Envato authors since their items are not raising in price.
I know that many people dislike Envato for their licensing but don't blame authors. All they want is to put food on their tables (just like everyone else).
Have anything to add to this story? Join our Facebook community.
With in-depth research done on WordPress plugins, the infographic represents the most interesting findings collected from WPRacoon and other resources.
The branding for the WordPress Latvia community designed by Raitis Sevelis. Applicable and free to use for WordCamps and meetups in Latvia.