The Dark Side of the Black Friday Sales
It's that time of the year when your mailbox is full of discounts and flashy ads attack anywhere you go.
Black Friday is here. 😜
When brands talk about discounts, an interesting discussion was started by Arkadiusz Jan Tracz in the Facebook group.
Do all WordPress products follow good practices and "fair play" principles? Are there any plugins that lift their "original" prices up when talking about discounts?
I decided to look into the plugin pricing document and compare their original prices with Black Friday sales. The results are shocking! 😱
Please welcome the Black Friday list that you don't want to be a part of.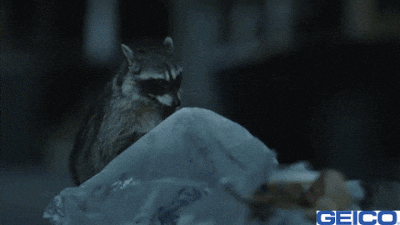 Disclaimer: There will be no links added to the plugins in this article since I believe they don't deserve to have links.
Awesome leader? 🤡
I would like to start with a company that owns plenty of popular WordPress plugins and has recently acquired several WordPress products. Awesome Motive is a company behind multiple plugins we all know and use:
SeedProd
WPForms
All in One SEO
EasyDigitalDownloads
OptinMonster
MonsterInsights
WPMailSMTP
TrustPulse
RafflePress
SmashBaloon
SearchWP
AffiliateWP
WPSimplePay
SugarCalendar
Awesome Motive has always been shady when it comes to special offers. Whenever you visit their site - there is a last-minute deal. Black Friday is no different as they are offering a 65% discount on all their products.
The truth, their plugin prices with discounts are completely the same as before. There is even no $1 discount available.
Don't get me wrong, I use many of their products myself and I like them. But, I would love to be treated like a human when it comes to promotion, marketing, and sales. 🐒
Black Black Friday shortlist
To my regrets, Awesome Motive is not the only company that loves to strikethrough some fictional numbers and present original prices as discounts.
Without further ado, let's look into other "heroes" that made it to the Black Black Friday list:
RankMath
Zion Builder
Formidable Forms
Ninja Forms
weForms
WPEverest
LearnDash
MemberPress
BuddyDev
ExactMetrics
Email Address Encoder
The Newsletter
Blog2Social
To my surprise, there are some well-known and beloved products which make it hard to explain such a move from their perspective.
Shady Black Friday
The last category is WordPress plugins that lifted their original prices to "give" us a better percentage.
To be fair, these plugins still offer a discount during their Black Friday sales. Yet, the discount here is significantly smaller than they claim.
The plugins on the shady list are:
HappyForms
SchemaPro
WPUserFrontend
WP Table Builder
MetaSlider
Afterwords
Some may argue that they were running a sale before as well. Well, if you run a sale for the whole year - this is not a sale, this is your regular price.
There can also be cases when plugin owners lifted their prices before the sales and the changes were not reflected in the Google Sheets yet. We can all check that by looking back in time.
Overall, to me, the WordPress community is a place where we respect "fair play" principles and treat each other with respect.
If you see more businesses doing Black Black Friday sales or maybe you spotted a mistake, feel free to join the Facebook group and reach out.
Happy shopping and be careful. 🎁
P.S. Looking for legit Black Friday deals? Join the community or share your own deals.
With in-depth research done on WordPress plugins, the infographic represents the most interesting findings collected from WPRacoon and other resources.
The branding for the WordPress Latvia community designed by Raitis Sevelis. Applicable and free to use for WordCamps and meetups in Latvia.